In Conversation with Violet96
Publication

Power imbalances exist between men and women. I interpret that part of the problem stems from the way we have been conditioned to view women through media such as film, photography and advertising. Questioning our gaze is an important part of redefining the system which created harmful stereotypes.

In order to address the actualization of the male gaze on the female body, I interviewed and photographed a woman who used Seeking.com, a sugar daddy/sugar baby dating site, to make money to afford her education.

Roles—Research, Design, Writing
Tools—Indesign, Photoshop

Typefaces—ITC Tiffany, Circular, Georgia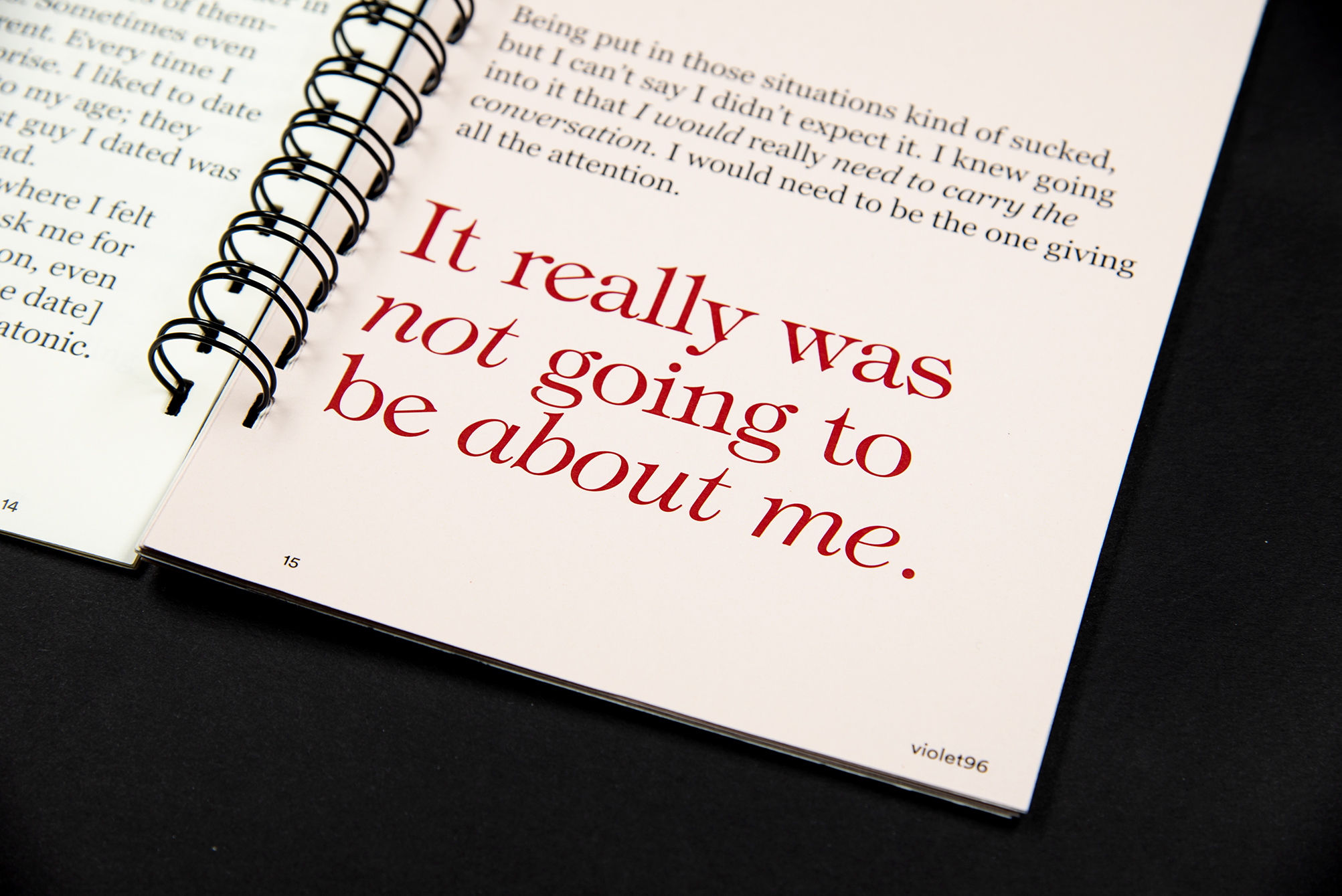 Story Telling


The sensitivity of the matter required my being very gentle with the subjects willingness to share her story with me. To avoid inflicting my own biases onto her story (as best I could), I conducted multiple rounds of interviews to properly understand her experiences. I printed her words exactly as she said them in order to allow her to tell her story.

The interview was the central element of the book, so I took great care in using typography to elevate the message. Large type and highlighted quotes invite viewers to really read the story and understand it.


Conclusion
With this project, I noticed an imbalance in society, and tried to point it out. Design can question the nature of things, and challenge things to be different. Design also has the incredible ability to potentially change the status quo by designing things differently; disrupting the way things are.