Nomade Festival
Brand Identity, Content Creation


Nomade is a traveling festival that brings together women in outdoor adventure seeking a community of support and empowerment.

Development of Visual Identity – The design process involved creating three distinct directions for the branding: representational, abstract and symbolic. The final direction was chosen because of its uniqueness and its ability to be applied to other branding media recognizably. The final poster combined the strongest imagery, typography and colour from all three posters.

Sustainable Applications – Nomade Festival is an outdoor adventure festival. Choosing sustainable materials in an effort to preserve natural landscapes was a large priority when designing tickets, press passes and festival schedules.

Roles—Art Direction, Brand Identity, Photography
Tools—InDesig, Photoshop, Illustrato, Laser Cutter, Vinyl Cutte, Heat Press

Representational
Abstract
Symbolic
Wristbands

Nomade Festival takes place outdoors in the wilderness, so it was important for the tickets to be able to withstand the elements and adventure. I created a wristband with a custom bar code for attendees where within the festival grounds. The bracket is made of wood and rope. It is a keepsake and plastic free!


Schedule

It was important for the form of the schedule to be unique to Nomade Festival. A schedule-at-a-glance was created for each festival goer in the form of a bandana. It had to be easily accessible but not something festival goers would have to hold in their hands. A bandana can be worn during the festival and can withstand all the elements. It is also an awesome souvenir for attendees to bring on future adventures.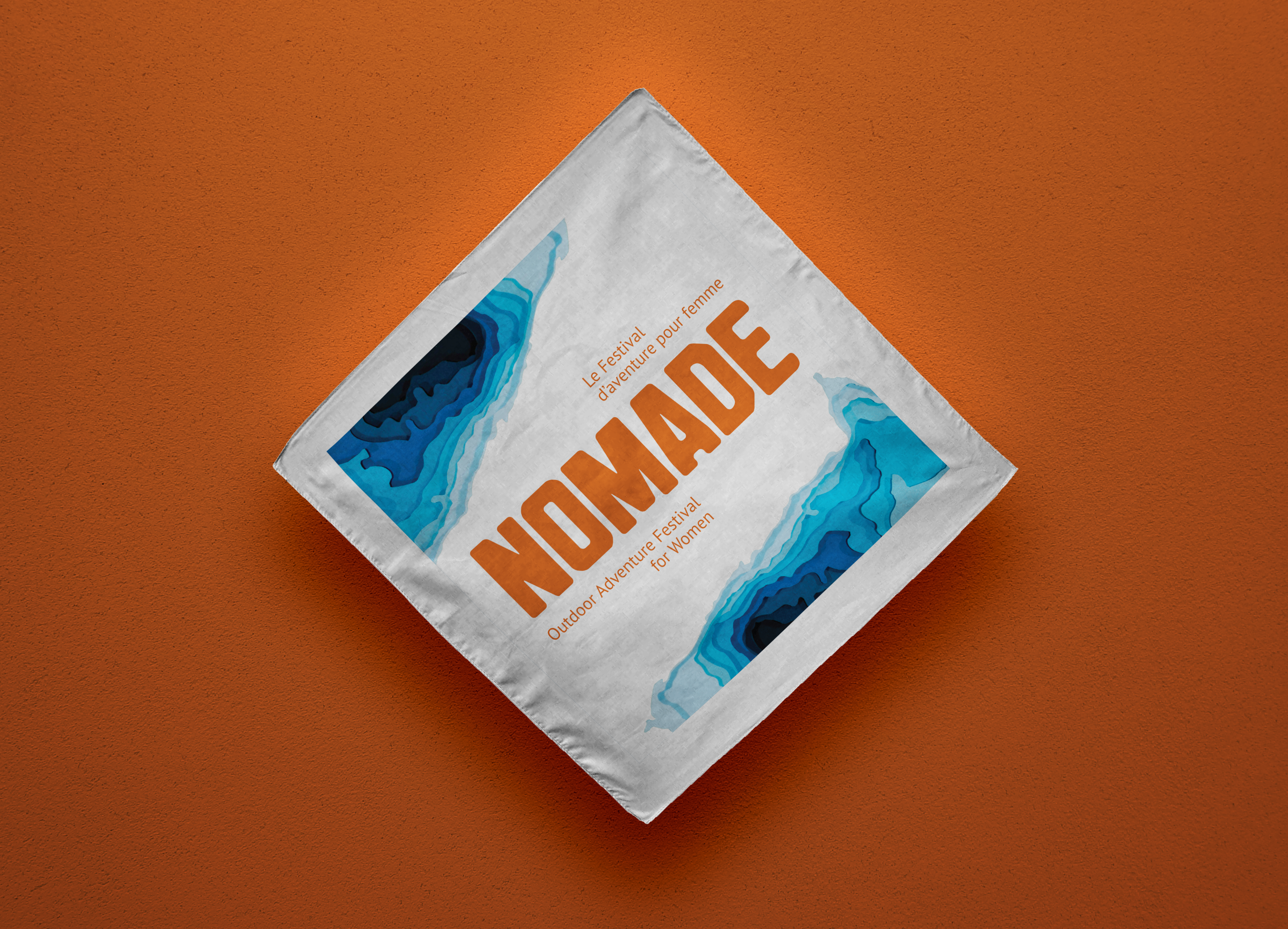 Press passes
The press passes needed to be able to withstand the elements while also being plastic free. I settled on creating patches made of 100% cotton, that instructors, guides, media staff and volunteers can pin to themselves as they engage in outdoor activities.

Website
A place for festival goers to get all the information they need before attending Nomade Fest. It can be toggled between English and French.


Digital Ads
Adversiments in English and French displayed on travel and adventure websites as well as Instagram.