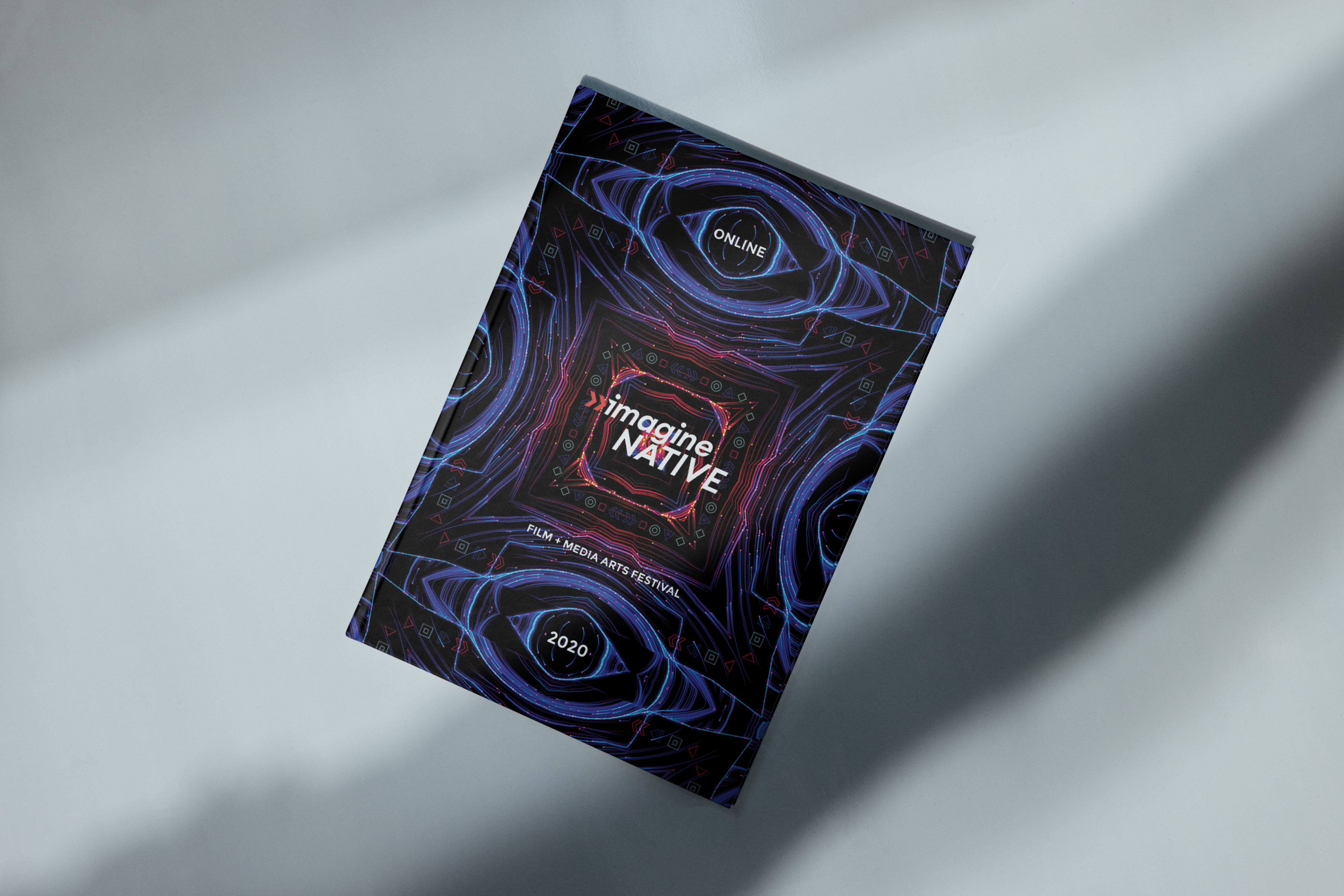 iN2020 Festival Artbook
Publication

imagineNATIVE Film + Media Arts Festival is an annual festival that highlights the work of Indigenous creators from around the world. Typically, the festival takes place during October in Toronto, Canada. Due to the COVID-19 pandemic, the 2020 edition was held online. To commemorate the work shown, imagineNATIVE released a special edition publication. Working with the agency Beehive Design, I designed the imagineNATIVE Online Film Festival publication.

The theme of the 2020 imagineNATIVE Film Festival was inspired by Giveaway ceremonies. The cover was commissioned by the client and was settled on before the book was designed. It was a welcomed challenge to make the cover relate to the inside material. To merge the cover with the interior, I created a quilt pattern using shapes from the cover art. The pattern is subtly layered on the background of each page. The content of each page–the artist's work–acts as gift offerings common in Native Giveaway ceremonies. It was particularly important that Beehive Design and I worked closely with the team at imagineNATIVE to ensure all themes were being represented justly.

I aimed to create an organized experience for the reader that honoured the work of each creator. It was very important to imagineNATIVE that the book was designed to comply with Accessibility Guidelines. I worked closely with Beehive Design and imagineNATIVE to ensure the book was accessible to all readers.

Client—imagineNATIVE Film+Media Festival
Agency—Beehive Design
Role—Graphic Designer

Typefaces—Montserrat, Merriweather
Cover Art—James Monkman
Tools—InDesign